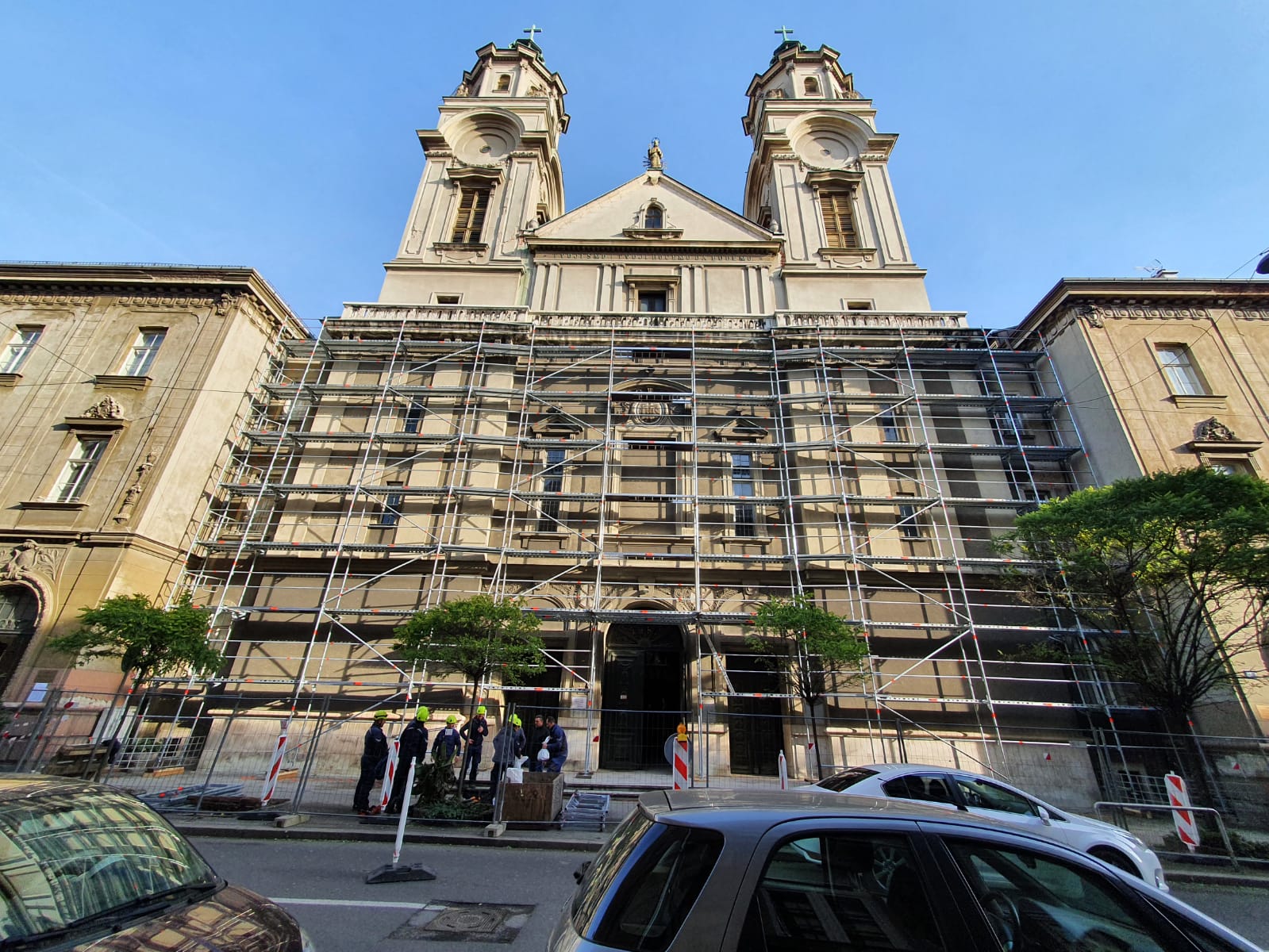 The 6.3-degree earthquake which had its epicenter in Petrinja, 46 km from Zagreb, on December 29, 2020, has caused new damages on the Sacred Heart Basilica and other Jesuit communities in Zagreb. They were already severely damaged by the earthquake of March 22, 2020 and the reconstruction was in progress.
New cracks are visible on the walls of the nave, on its ceiling, and on the towers of the Sacred Heart Basilica. The scaffolding placed on the front withstood the earthquake well. The Jesuits from the Sacred Heart Community are grateful to God that there were no workers in the Basilica at that moment. Normally they would be working exactly at the place near the altar where the bricks from the new opening on the ceiling fell.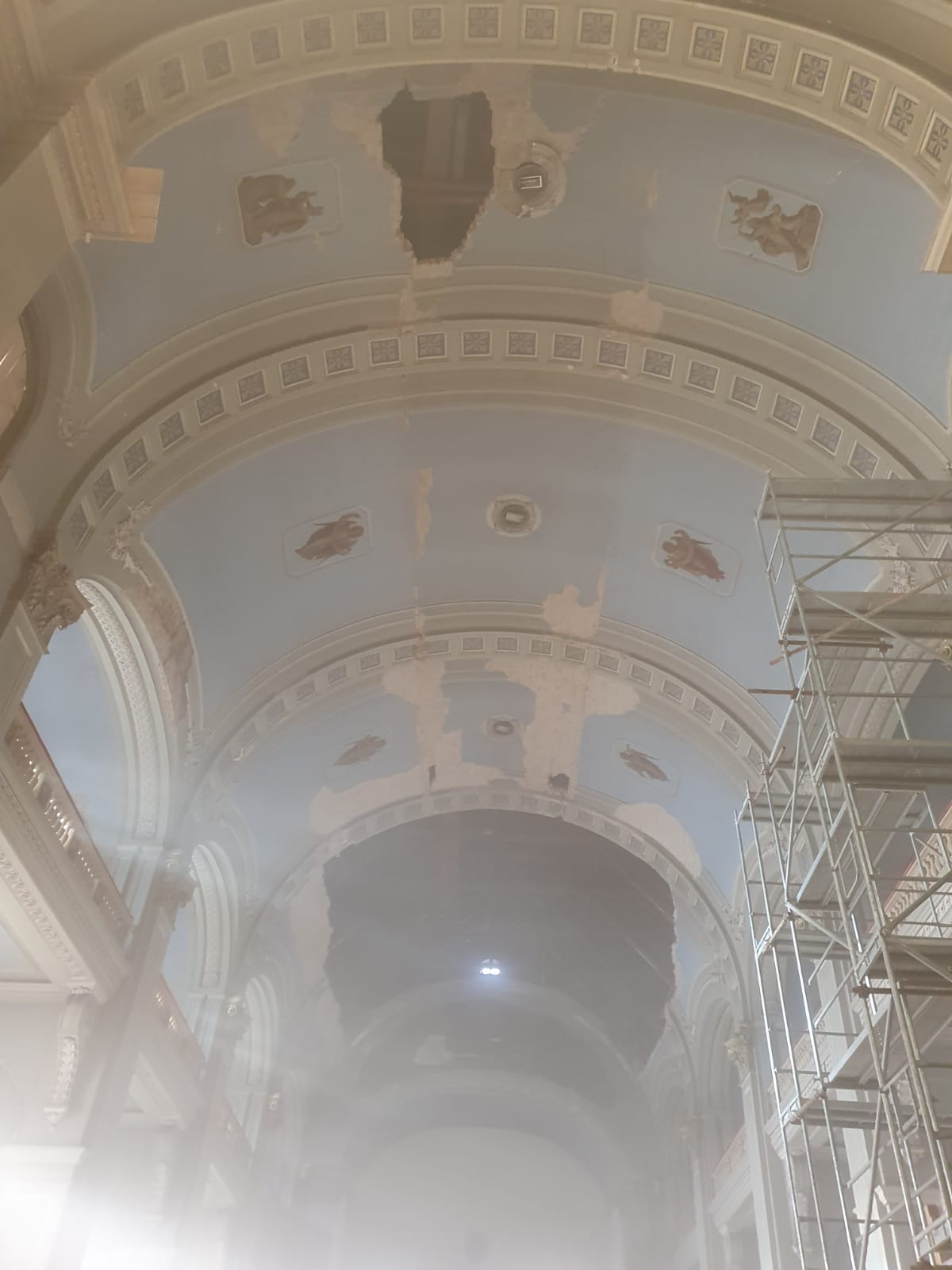 At the time of the earthquake, Holy Mass was just being celebrated with people in the church hall. As there was no damage, it was completed, and the believers went to their homes after a short stay in the yard. No one was injured, but the earthquake which lasted for some 20 seconds was a terrible shock for everybody.
New damage appeared on Jordanovac College in Zagreb, both on the walls and on the roof. The historical College building was already badly hit by the March earthquake.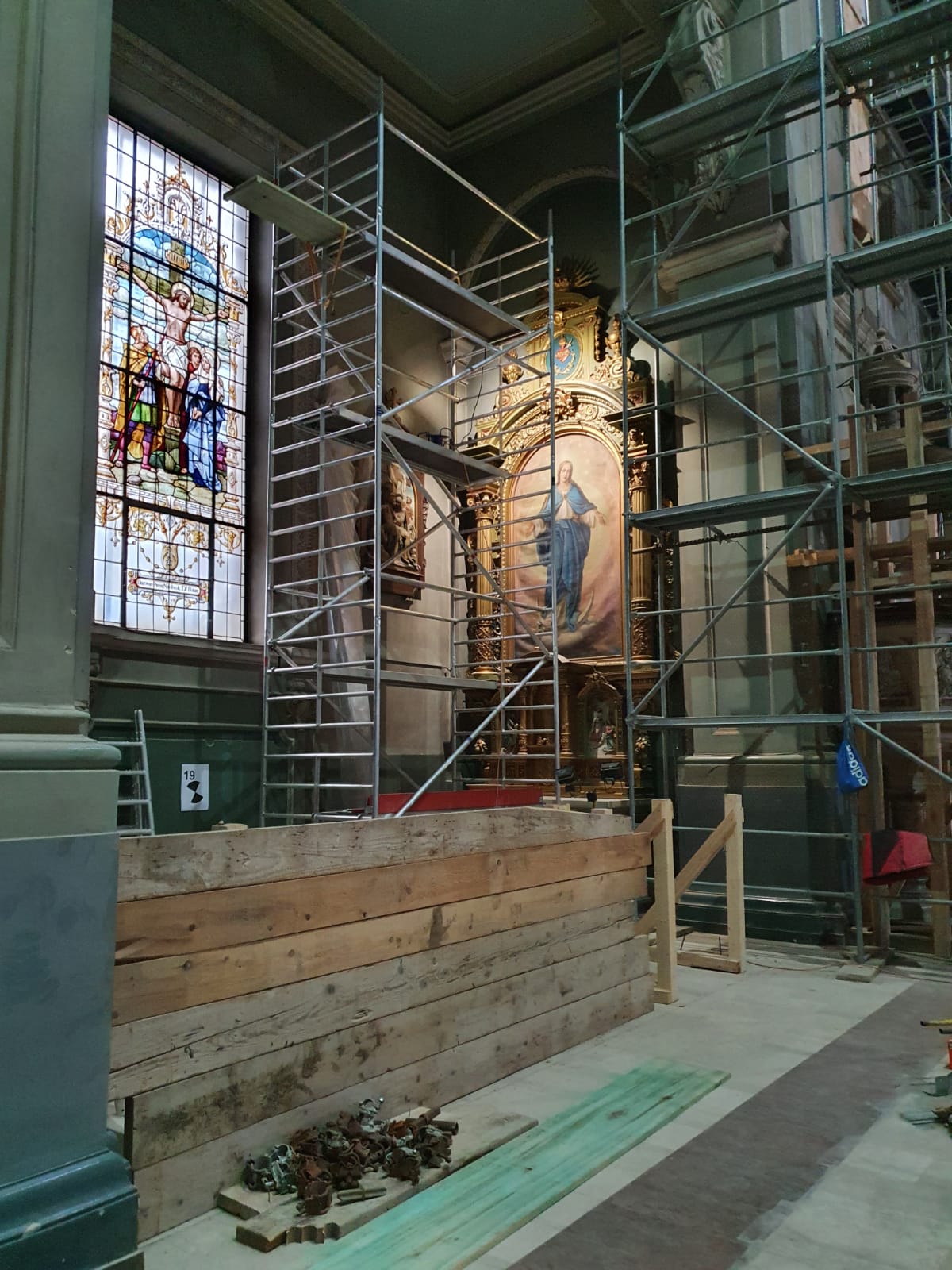 The elderly home of the Bishop Lang Foundation for the Poor Elderly located near the epicenter of the earthquake, in Mala Gorica near Petrinja, was severely damaged. All residents were evacuated and placed in safe alternative accommodation. The president of the Foundation, Fr. Mijo Nikić S.J., who came there to assess the situation after the previous earthquake, was slightly injured. Information on how to help the Foundation can be found at www.zbjl.hr.
The Jesuits express their condolences to the families of the victims of this terrible earthquake, mostly in Sisak Diocese, in towns and villages of Petrinja, Glina and Sisak.